Hot-wall CVD for highest possible uniformity
In a hot-wall CVD system the reactor chamber is heated by an external power source and the substrate is heated by radiation from the heated chamber walls.
The hot-wall principle offers several advantages, like excellent substrate temperature uniformity and thus uniform coating thickness.
Epiluvac CVD reactors are designed to fully utilize the strengths of the hot-wall and have proven to offer excellent wafer uniformity, especially for Silicon Carbide (SiC) epitaxy where the the company's engineering team were pioneers in the 1990's.
There are commonly known challenges with hot-wall reactors. For example there is a risk of deposition on the reactor wall and possible particle contamination requiring frequent cleaning. By innovations relating to the design of the reactor chamber and its gas system, Epiluvac has managed to reduce or even eliminate such problems.
Innovative reactor design
Patented cross-flow design for concentrated growth
Gas flow concentrated to the substrate which avoids depletion of the precursor gases.
Minimized risk of deposition on the chamber wall and other system parts.
Individually controllable heating zones
For optimized cell temperature profiling.
Automatic feedback loops
Tuneable gas injection
Advanced gas injection makes it possible to adjust the growth rate and doping profile on large wafers.
Automatic hot wafer loader
Pre-heating, transfer into the reactor chamber and post-cooling; all handled by the robot.
For shortest possible cycle time and high throughput.
Minimized temperature cycling extends the liftetime of reactor parts
Wafer transfer in a clean inert atmosphere minimizes particle contamination.
Pre-loaded wafers for unattended process runs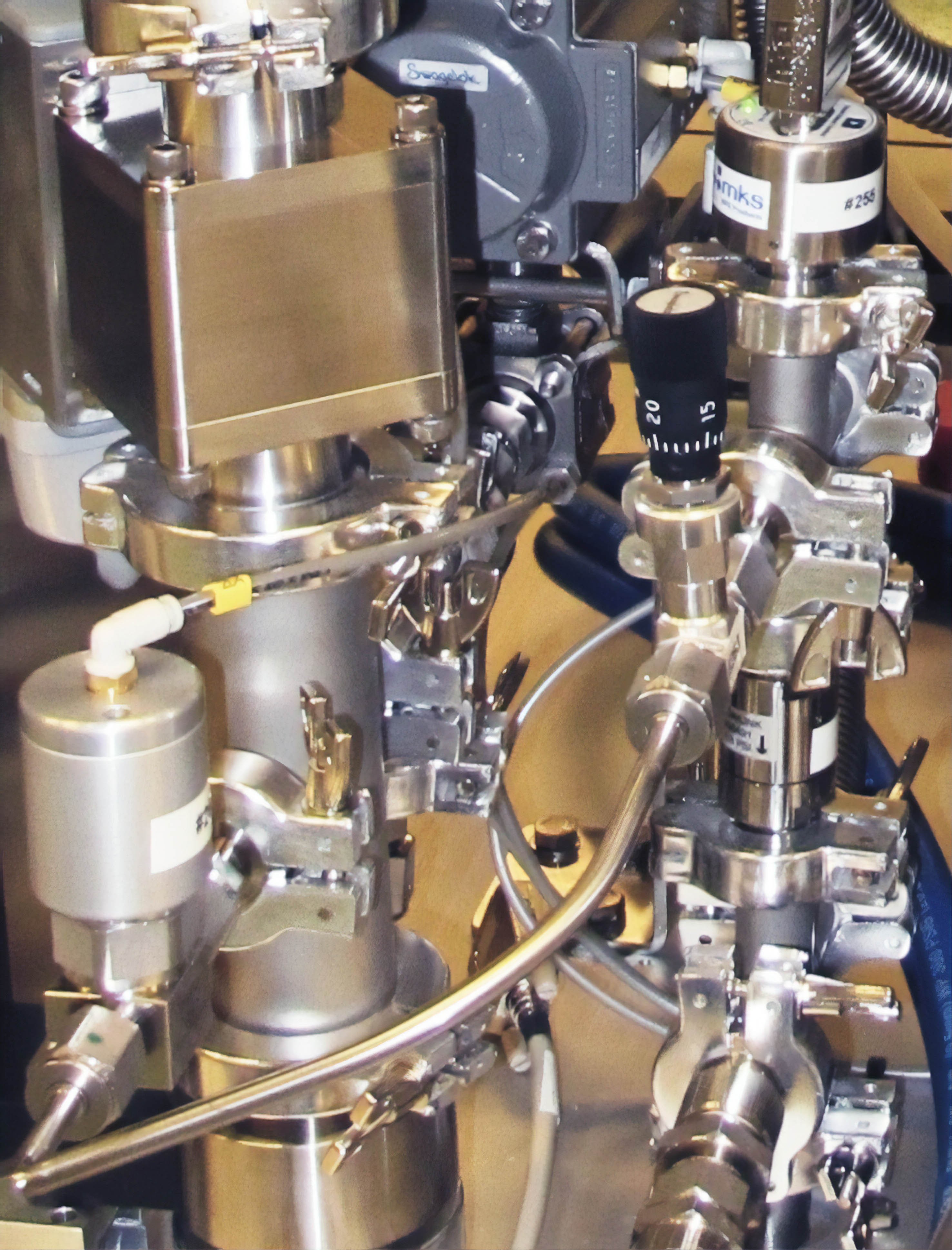 Software
Manual or recipe mode.
Interlocks to prevent user mistakes.
Recipe queue for un-attended process runs.
Recipes as text files, edit in any text editor.