Everything from a laptop charger to a renewable power plant or an electric vehicle requires conversion of electricity by power electronics based on semiconductor materials.
Silicon (Si) has so far been the dominating semiconductor material, but the industry predicts that alternative semiconductors like Silicon Carbide (SiC) and Gallium Nitride (GaN), both so called wide bandgap (WBG) semiconductors, will increasingly take over from Silicon due to their ability to enable lighter, smaller and more energy efficient power converter systems. Each converter contains transistors and diodes which are made from layered structures grown on wafer substrates by so called epitaxial growth in equipment often referred to as reactor systems. Epiluvac makes reactor systems which are specifically designed for such epitaxial growth of WBG semiconductor material like SiC and GaN. We also offer crystal growth furnaces for making the wafer substrate material itself.
Epiluvac is a privately held Swedish company founded 2013 by a team of engineers with decades of research and development experience from the CVD reactor field and especially hot-wall CVD epitaxy equipment for Silicon Carbide. Epiluvac provides standard as well as customized reactor solutions and a wide range of service and maintenance packages. Recent customized solutions include reactor designs for graphene and nanowire manufacturing among others.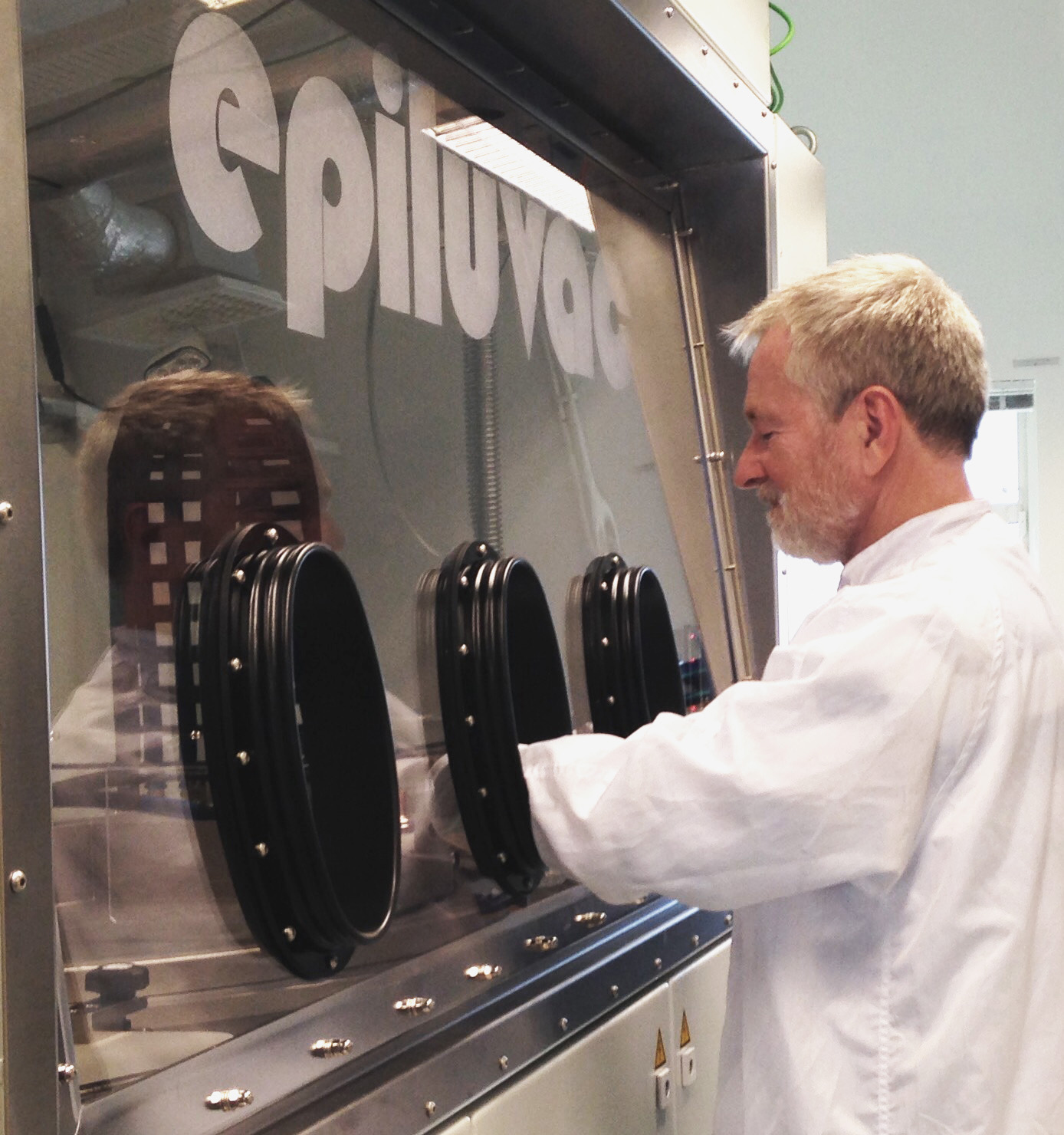 Richard  Spengler – COO and Board Member, Co-founder
Technical College graduate in Mechanical Engineering. Richard has an industrial engineering background from companies like Tetra Pak and carries more than 20 years' experience of CVD reactor design from Epigress and later Epiluvac. Richard holds various patents in the area of WBG-CVD reactor design.
Roger Nilsson – CTO and Board Member, Co-founder
M.Sc., Lund University. Roger has a vast experience of CVD reactors and other type of high temperature processing equipment. In the mid 1990's Roger co-founded Epigress, the pioneer in epitaxy reactors for silicon carbide, which was followed by the foundation of Epiluvac after Aixtron's closing of the Epigress operation in Lund 2012. Roger holds various patents in the area of WBG-CVD reactor design. 
SiC is our home ground
Much of the pioneering work in the silicon carbide (SiC) research has been carried out in Sweden, starting more than 25 years ago at Linköping University, to a large extent with equipment built by engineers now at Epiluvac. The Epiluvac team contains world-leading expertise gained from many years' experience of serving the worldwide community of successful researchers working with this very demanding material.
Located in the high-tech region of Lund, Sweden
Within our facility in the Ideon Science Park in Lund, we design, build and test our systems. Next door, we have a number of high quality suppliers, specialized in supporting high-tech companies.
Ideon Science Park was the first science park in Scandinavia and one of the first in Europe when it opened 1983. Situated just beside Lund University, established in 1668 and with 40,000 students, this science park has attracted global companies within information and communication technology, life science and cleantech. This is the place where research and innovation meet the market. With the multi disciplinary research centers ESS and MAX IV, the area is one of the most research-intensive regions in Europe.
C3NiT Competence Centre:
Lund University:
ESS:
MAX IV: